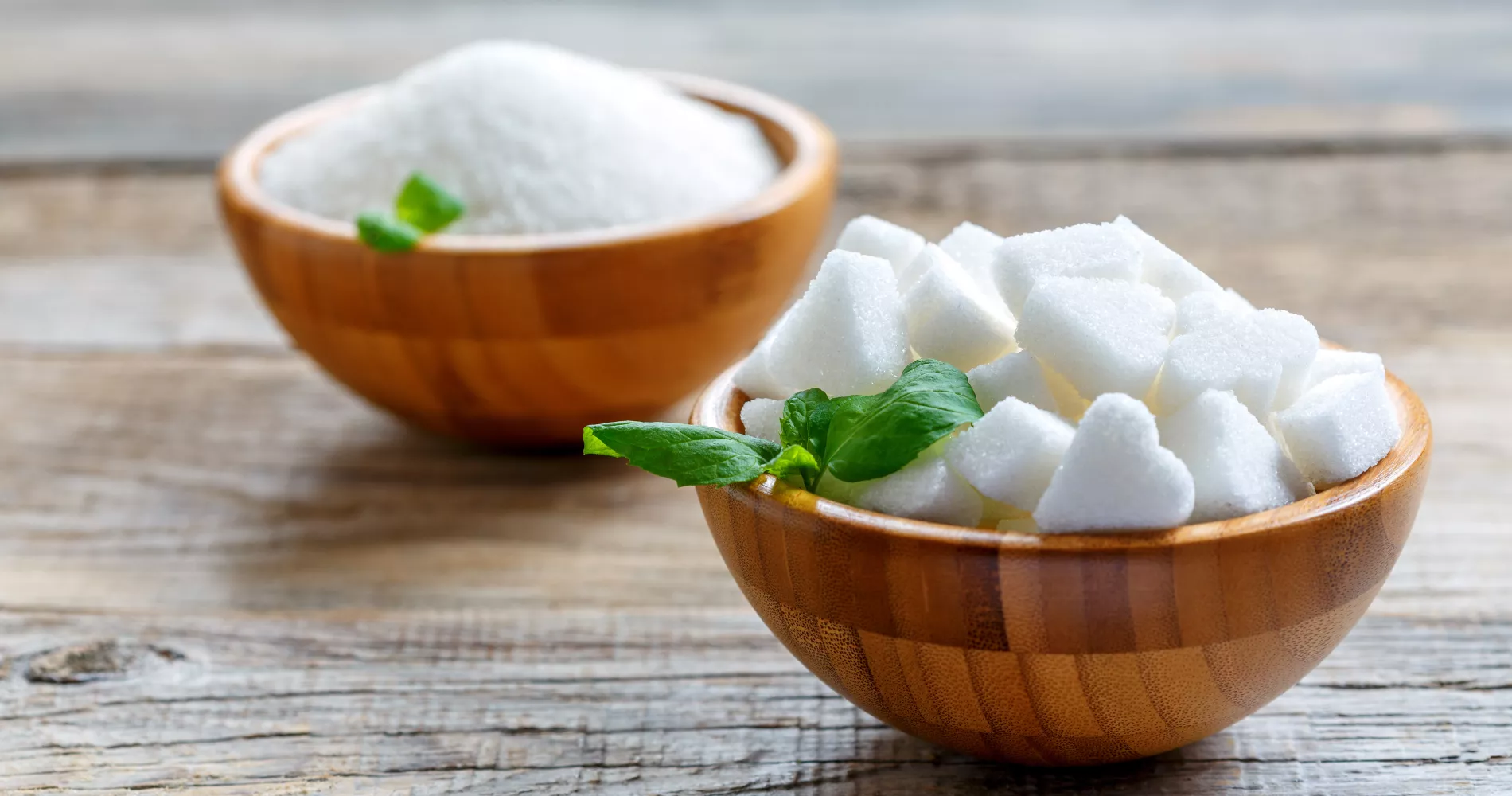 Overview
Production sites
23 sugar factories, 2 refineries, 1 wheat starch plant
Raw materials
Sugar beets, cane raw sugar, wheat
Products
Sugar, sugar specialties, glucose syrups, animal feed
Customers
Food industry, retailers, agriculture
Sweetening solutions, services and more for the processing industry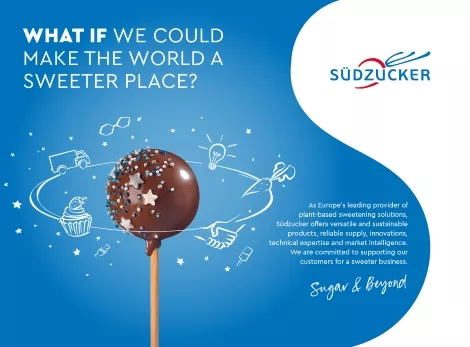 Sugar & Beyond!
Südzucker is the world's leading producer of beet sugar, sugar specialties and related co-products. We are producing e.g. organic beet sugars, fondants, pearl sugars, liquid sugars, sucrose-based excipients and are ready to customize products according to customers' requirements. Our customers benefit from a highly reliable and high quality supply chain, numerous production facilities conveniently located in Central Europe, profound sugar R&D and commercial activities consequently oriented on the needs of customers and consumers. We welcome you to visit our commercial webpage to learn more about the value added services and our bio-based sweetening solutions we are offering to our customers and business partners.
Sugar, recipe ideas and more for end consumers
Südzucker offers a wide range of sugar varieties – whether for baking, preserving, cooking or simply to sweeten foods and beverages.
Sugar segment
The sugar segment produces and markets sugar, sugar specialties, starch-based products such as glucose syrup, and animal feed.
The Südzucker sugar division comprises the production companies Südzucker AG, Raffinerie Tirlemontoise, Saint Louis Sucre, Südzucker Moldova and Südzucker Polska, Südzucker AG's wheat starch plant in Zeitz as well as sales companies in Greece, Great Britain, Italy and Spain.
The AGRANA sugar division combines sugar production in Austria, Romania, Slovakia, the Czech Republic and Hungary.
The agriculture division includes Südzucker AG's agriculture business unit, Loberaue Agrar GmbH and its subsidiaries, and Terra Sömmerda GmbH.
There are investments in or joint ventures with the AGRANA-Studen Group, the Italian Maxi S.r.l. and the Austrian Beta Pura GmbH.
Südzucker AG
Südzucker AG operates 7 sugar factories and a wheat starch plant in Germany. The sugar factories have a processing capacity of over 100,000 tonnes of beet per day and produce a wide range of sugar for households and the processing industry.
Südzucker Polska
Südzucker Polska produces sugar in 4 factories in Cerekiew, Ropczyce, Strzelin and Świdnica. The Cukier Królewski brand has been known on the Polish market for more than 20 years.
Südzucker Moldova
The Südzucker Group has been present in Moldova since the mid-1990s and operates 1 sugar factory* there.
Raffinerie Tirlemontoise
Raffinerie Tirlemontoise has been part of the Südzucker Group since 1989 and is the market leader in Belgium. It operates 2 sugar factories.
Saint Louis Sucre
Saint Louis Sucre in France has been part of the Südzucker Group since 2001 and operates 2 sugar factories.
AGRANA Sugar
AGRANA has nine production sites (7 sugar factories, 2 refineries) in Austria, the Czech Republic, Hungary, Slovakia, Romania and Bosnia-Herzegovina. Sugar beet from contract farming is processed there and raw sugar sourced worldwide is refined.
* Production stop at a second plant since 2020/21 campaign
Agriculture and beet cultivation
Südzucker has a strong association with agriculture and thus with nature. The core of the business model is the refining of agricultural raw materials into high-quality products. In order to maintain the economic basis, it is essential to ensure the long-term availability of these raw materials. The agriculture segment supports this with its own agricultural operations and the further development of modern cultivation methods.

Bodengesundheitsdienst GmbH in Ochsenfurt and the Justus Liebig Laboratory in Rain am Lech carry out essential investigations and make recommendations for agriculture. The main business field is the analysis of soil for nutrients according to the EUF method and the preparation of fertiliser recommendations for all common field crops, vines, grassland, orchards and many special crops.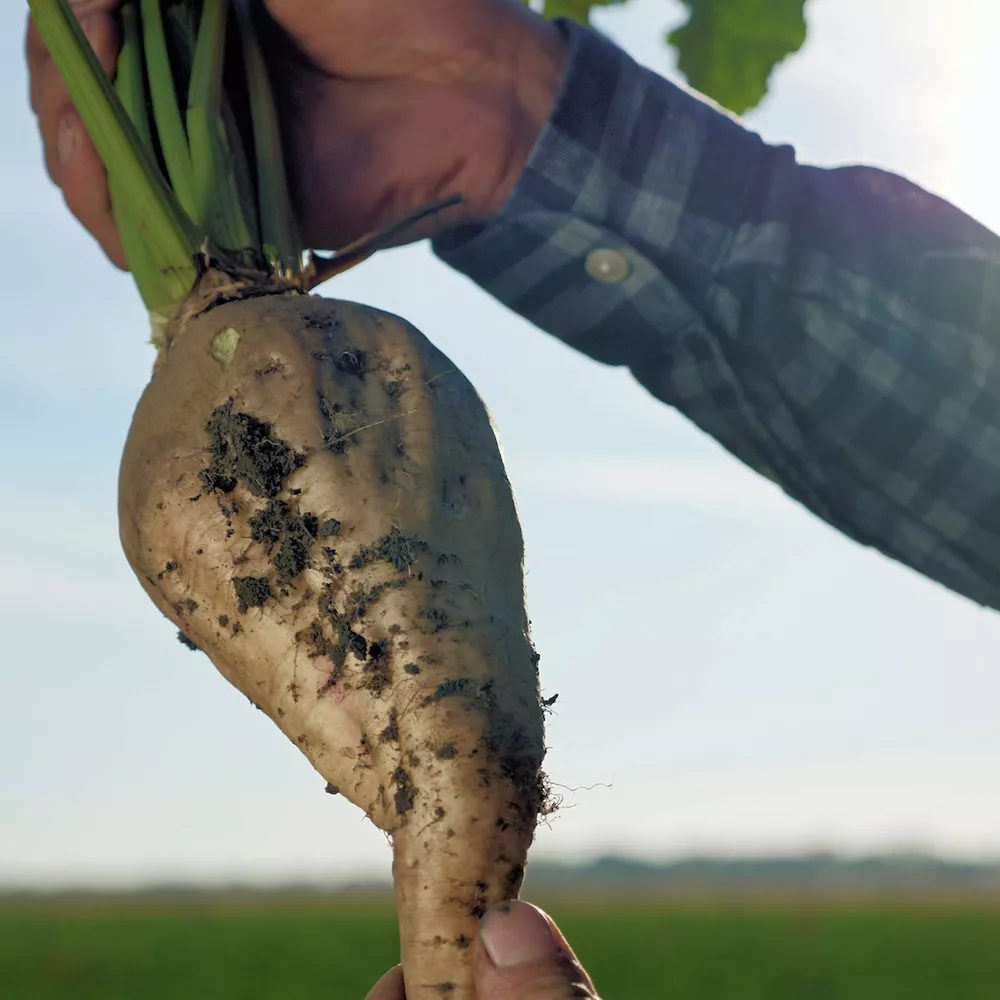 EU sugar policy and framework conditions for the sugar market
Since the elimination of the sugar quota system and the minimum beet prices in October 2017, the EU has one of the world's least regulated sugar markets. Unlike other major producing countries, sugar exports are not subsidised. This means that the EU does not face fair competition on the world sugar market and there are also clear distortions of competition within the EU - such as coupled premiums or exemptions from bans on plant protection agents.

Further information on these topics and on the sugar market in Germany can be found on the joint website of the Wirtschaftliche Vereinigung Zucker (WVZ; Sugar Economic Association) and the Verein der Zuckerindustrie (VdZ; Sugar Industry Association).