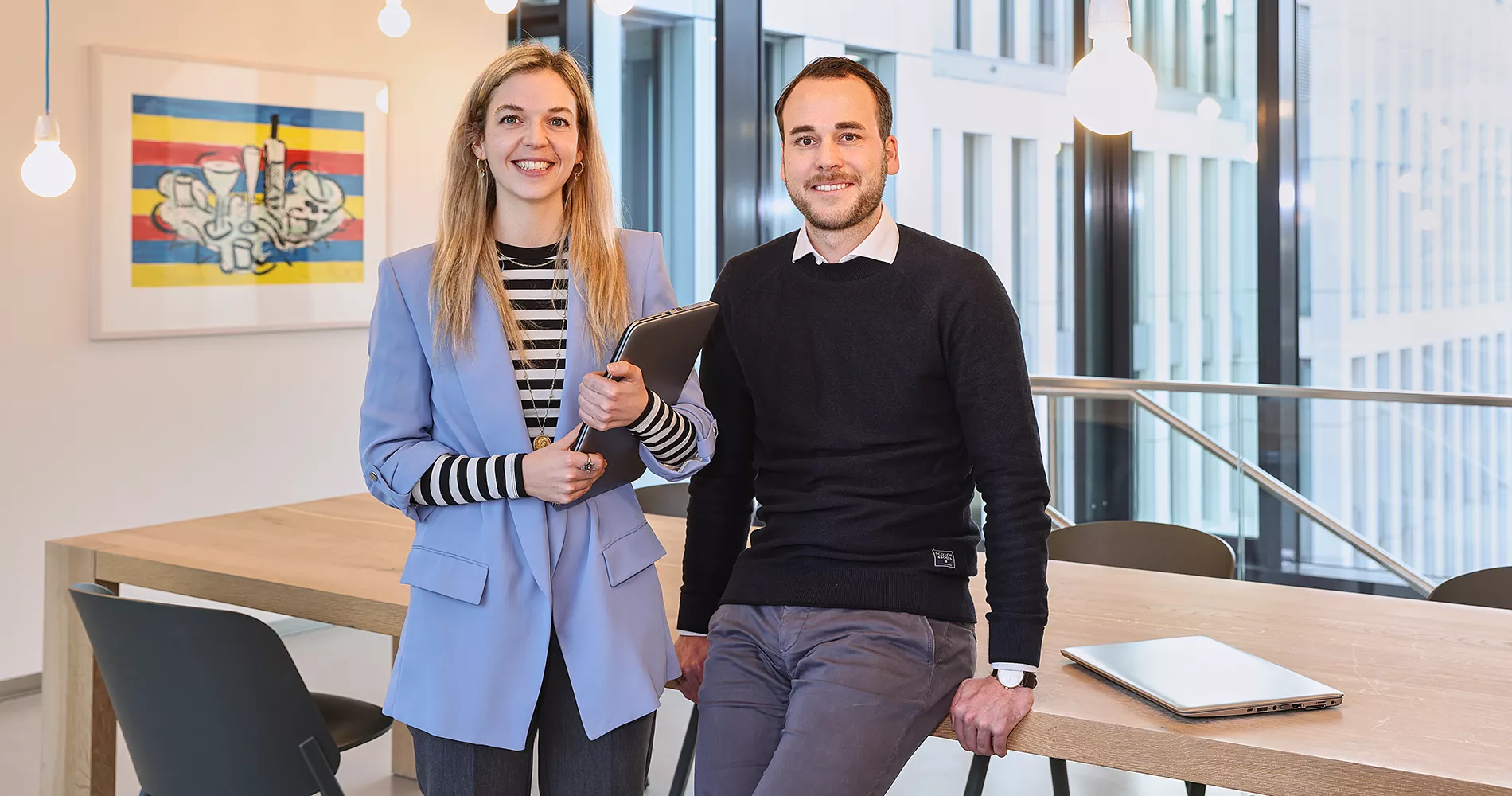 Perspectives for a successful career
Whether you join our international trainee program or choose to directly enter the company, we offer you the chance to grow your capabilities in teams and take on responsibility.
Südzucker is the right place for management recruits with fresh ideas and a good helping of team spirit who are seeking a position in Germany or internationally.
To be a successful Südzucker manager, what you need most of all is fresh ideas, a talent for conceptual analysis, commitment, be a self-starter and have excellent interpersonal skills. Graduates who know where they are headed and who want to lay the right foundation for their career at a modern company with a flat hierarchy and open communications are always welcome at Südzucker.
After carefully introducing you to the company in various on-the-job roles, we progressively assign more and more responsibility to you in specific functions. Supervisors and fellow employees are there to support you, both professionally and personally. We also offer you various courses and seminars to expand your capabilities.
Trainee program of Südzucker AG
Being an international trainee you will be appointed to production facilities in different national and international locations and therefore gain not only a broad view on important functions and areas of work, but also on multiple methods of operation within the Südzucker Group. By appointing you to several departments consecutively, we offer you the opportunity to broaden you knowledge and discover your strengths right from the start of your program.
During this "training-on-the-job" we will support and promote your individual capabilities and prepare you with self dependent participations in national and international project teams for successfully realizing your own career prospects.
Here you will find all current vacancies within the Südzucker Group. If you cannot find a vacancy in your field of expertise, we are still looking forward to your spontaneous application.
Information about processing your data in our applicant management system can be found here: data privacy statement