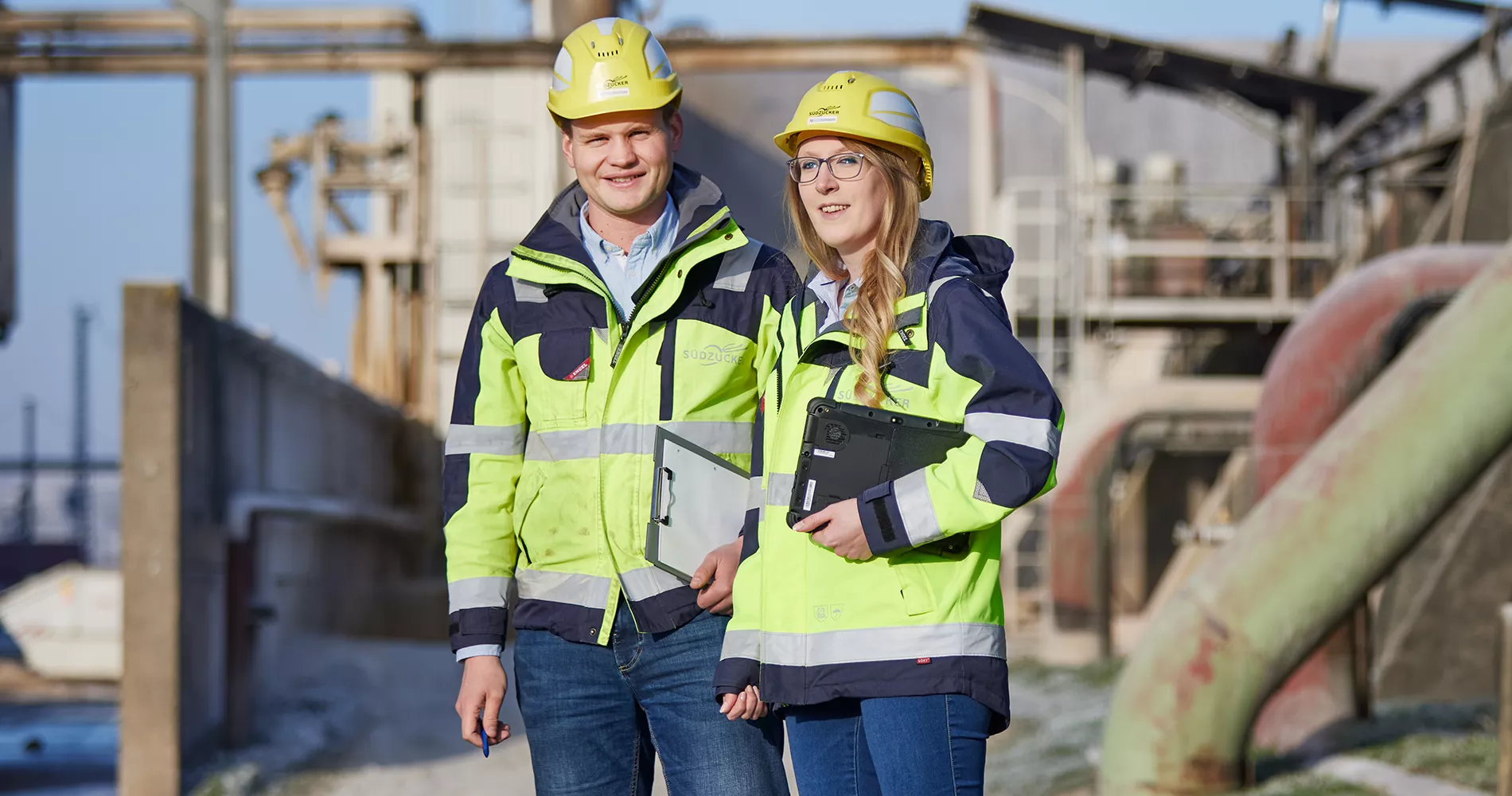 Trainee program of Südzucker AG
Over the course of eighteen months, we provide you with comprehensive training in various departments and at various locations to become an advisor for beet farmers. The intensive course prepares you for providing advice on all economic and plant-related issues associated with beet farming. You will also learn how to work in partnership with the beet farmers and their associations, as well as other agricultural organizations.
Your qualifications:
You have completed a course of studies in the field of agriculture and achieved excellent results. You are an excellent communicator and are able to sell your ideas. If you are free to move anywhere, can demonstrate excellent knowledge of typical computer applications and are able to speak and write English fluently, you are the ideal applicant for this training program.
Mechanical/process/chemical engineering
As a technical trainee, you are enrolled in a course of studies at either one of the production facilities, in the central research/development/services department or in the special products area. During the eighteen-month program, you receive a broad overview of all of the engineering activities. After you have completed this basic training, during which we focus on your specific talents, you are assigned to the engineering management department to work independently on a national or international project team.
Your qualifications:
You have fast-tracked through a basic course of studies in industrial, chemical, process or mechanical engineering and achieved above-average grades. You are fluent in English, both written and spoken, or other languages such as French, Spanish or Portuguese. You are flexible and a team player. You are outgoing, have good verbal and written language skills and are passionate about what you do.