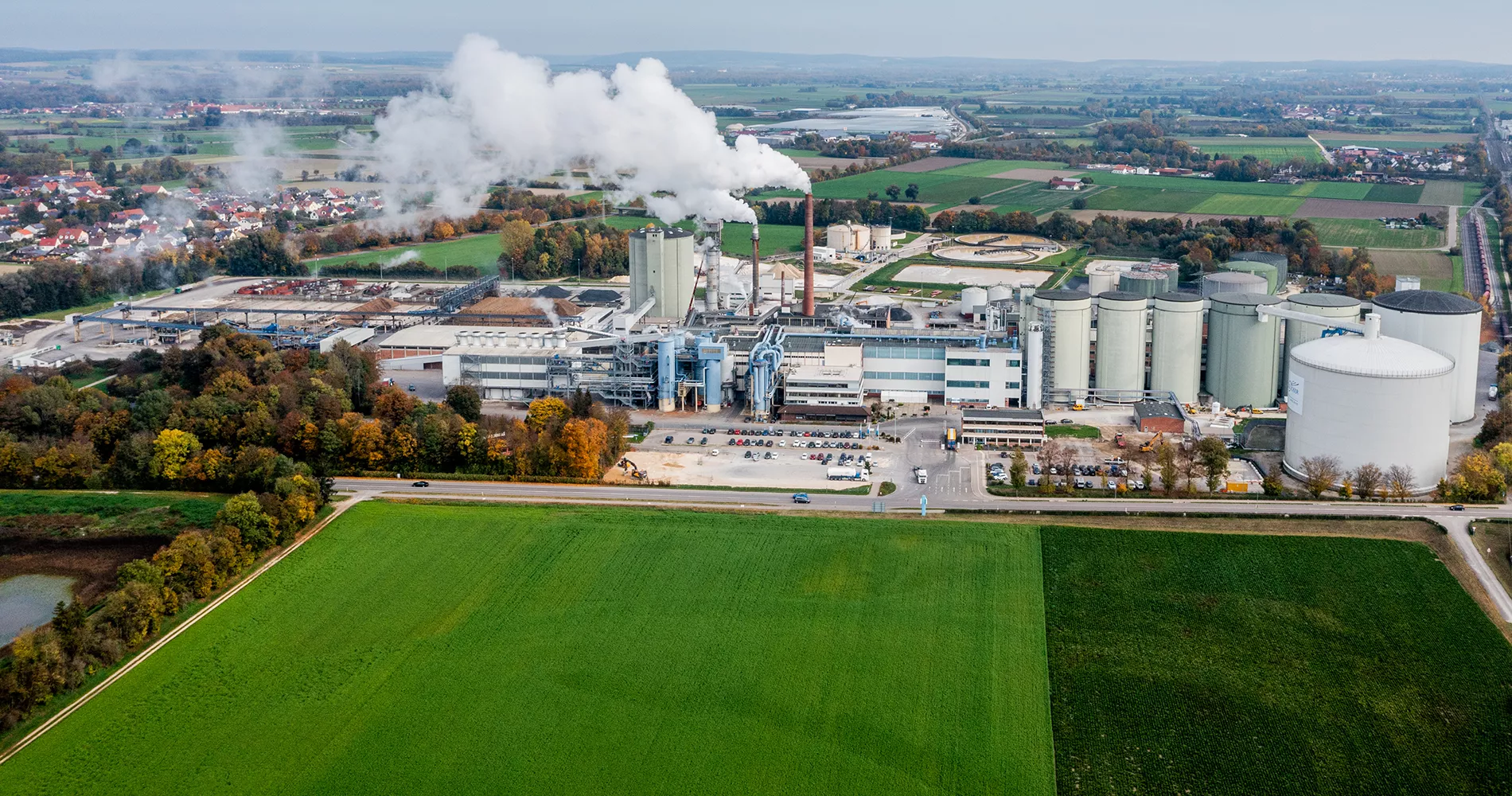 Overview
Started operations in
1957
Annual sugar production
200,000 to 250,000 tonnes
Raw material suppliers
approximately 2,400 farmers

Factory tours
We offer factory tours only during the sugar beet processing campaign, from October to December/January. For more information, please contact the factory you would like to visit directly.
Address
Südzucker AG - Werk Rain
Donauwörther Straße 50
86641 Rain/Lech
Germany
Phone: +49 9090 998-0
E-mail: office.rain@suedzucker.de
About the factory
The factory operates twenty-four hours per day during the campaign, which lasts from September to January. Several thousand tonnes of beets are delivered and converted daily. During an average sugar campaign, the annual sugar needs of a German citizen are met in less than two seconds. The factory can produce enough sugar in one year to satisfy the needs of four to five million consumers.
1955
Farmers and the Bavarian state government demand a second sugar factory in Bavaria. The farmers are offered an interest in order to, on the one hand, ensure the supply with sugar beets and, on the other, to avoid a competitive situation with the sugar factory in Regensburg. On 21 December 1955 the resolution to build a sugar factory in Rain is passed.
1956
As from March, the planning for and construction of the first new sugar factory of Südzucker AG begin. At the same time, residential buildings for the managerial staff are built on the factory premises as well as sixty apartments for the workers in the housing estate "Preußenallee".
1957
In January a three-day trial campaign takes place to check the smooth production process. In October, the plant is put into operation for the first campaign.
1958
The new factory has an effect on the cultivation area which is extended by 50 percent. In this year, a record campaign of 130 days is achieved.
1962
Start of the cube sugar production.
1976
The serial production of the beet harvester Betaking 3000 begins. In Rain, four machines are built. The harvester Betaking 3000 is presented as a novelty at the DLG exhibition in Munich in 1976. In 1977, ten additional machines are built in Rain. Afterwards, a license contract with "Holmer und Paintner" is concluded. One Betaking 3000 machine remains with Südzucker.
1982
The electric ultrafiltration laboratory (EUF) for the examination of soil quality, especially of nitrogen content, is established in the Justus-Liebig-house on the premises of the sugar factory. By joining the soil examination result, recommended fertilization, beet quality and yield, specific measures can be taken to improve beet growing.

In this soil laboratory, about 50,000 soil samples from the southern German, Belgian and Austrian region are annually analyzed to create fertilization recommendations and about 4,000 examinations for plant diseases are conducted.
1989
Complete rebuilding of the beet yard.
1989-1993
Sponsoring of the plant in Löbau until the end of the modernization work taking place there.
2011
Commissioning of the seventh silo which was built in part with components of a silo from the sugar factory in Regensburg.