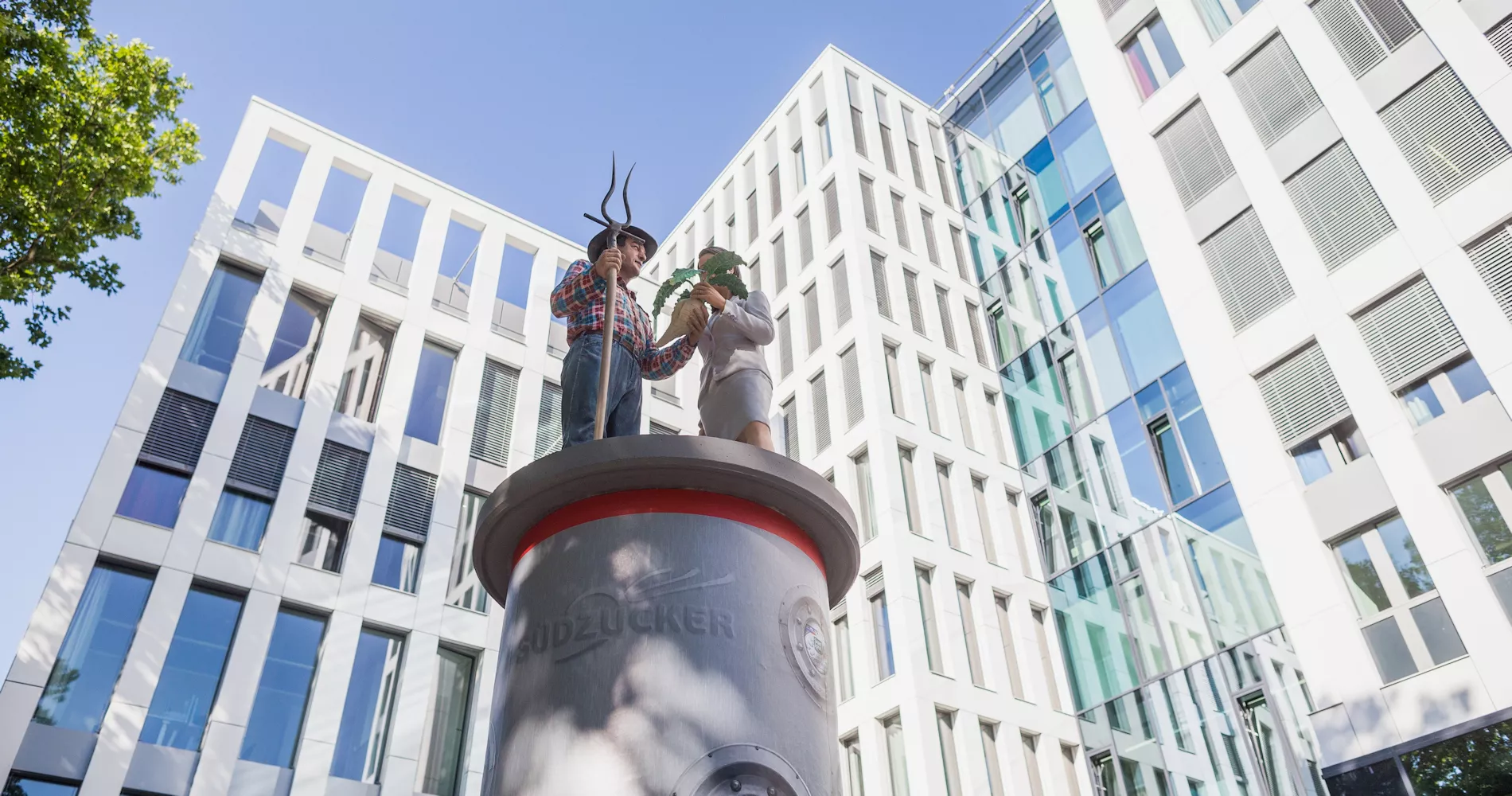 Address
Visitors' address
Maximilianstraße 10
68165 Mannheim
Germany
Postal address
Postfach 102855
68028 Mannheim
Germany
1926

Mannheim has been the headquarters of Südzucker AG since the company was founded in 1926. Shortly after the foundation premises were rented in a L. Weil & Reinhardt building in the square L 15. This is considered the first location of the head office.
1930

Only four years later, the rented premises in L 15 were no longer sufficient and the company decided to purchase an estate in Augustaanlage 31.
1943 - 1949

During the bombing raid on Mannheim on 5-6 September 1943, the building was destroyed down to the foundation walls and the individual central departments were temporarily relocated to different factory sites. Reconstruction could only begin in 1948 and in May of the following year the renovated property was occupied again.
1957 - 1962

In 1957, Süddeutsche Zucker-Aktiengesellschaft acquired a plot of land in Maximilianstrasse, almost five times the size of the previous one, in order to construct a new administration building there. Construction work began in February 1961, and just one and a half years later the company moved from the Augustaanlage to Maximilianstrasse.
1989

After the merger with Frankenzucker in 1989, parts of the administration remained at the Ochsenfurt site, the former headquarters of Frankenzucker GmbH.
2009 - 2015

About twenty years later, planning began for the renovation and expansion of the administration building at the Mannheim site. This not only created the most modern workplace conditions, but also allowed the two administrative locations in Mannheim and Ochsenfurt to be largely merged. The new main administration building was occupied at the beginning of 2015.