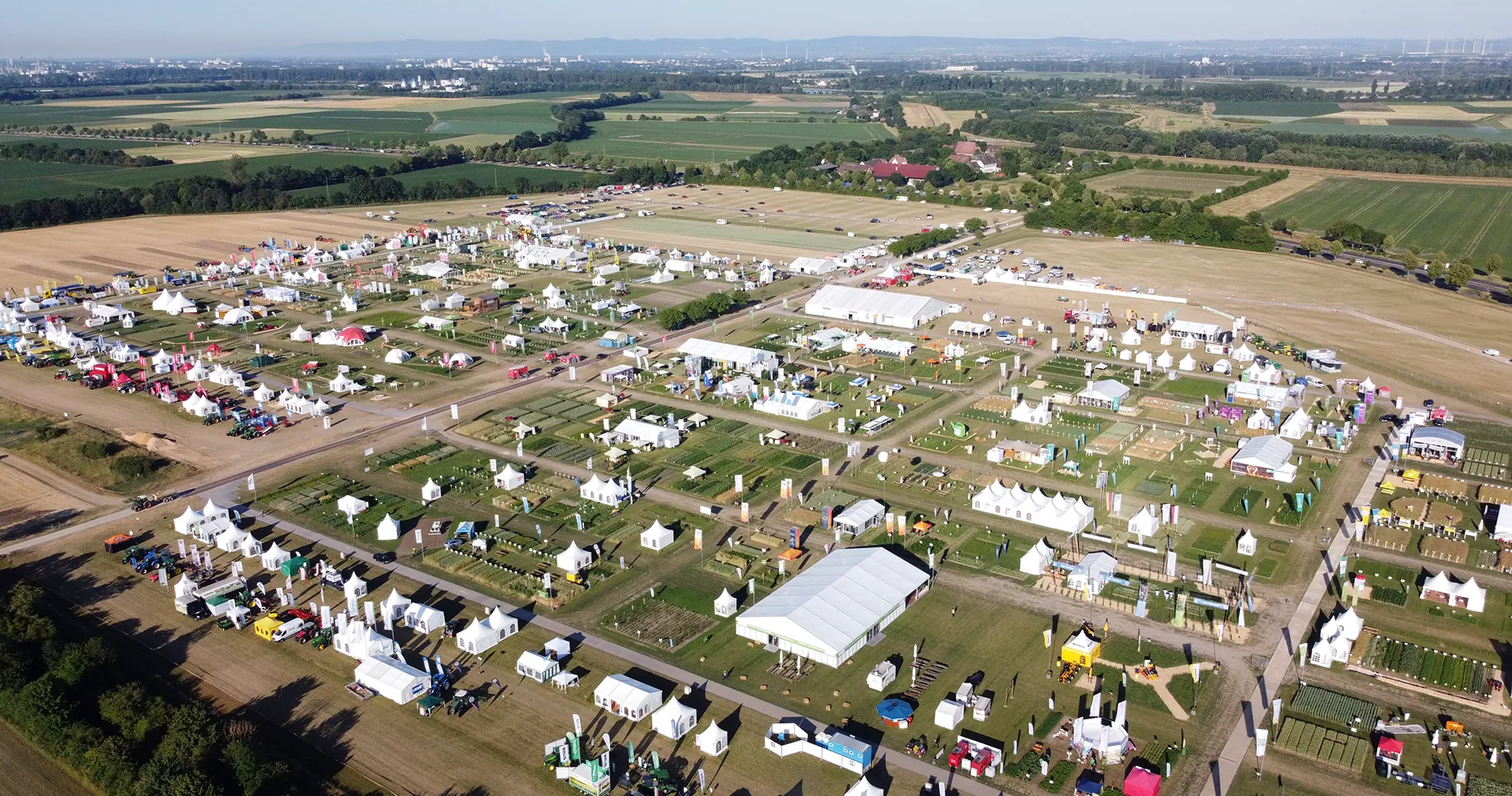 Successful DLG-Feldtage 2022 at Südzucker's Kirschgartshausen experimental farm
From 14 to 16 June 2022, the DLG-Feldtage took place at Südzucker's Kirschgartshausen experimental farm in the north of Mannheim. Südzucker made 45 hectares of agricultural land available for the open-air trade fair, where some 380 exhibitors presented innovations and trends related to modern crop production.

A total of around 15,000 people visited the exhibition - a figure that organizers and exhibitors are very satisfied with in view of the midsummer hot weather and the Corona pandemic.
Advice and information at the Südzucker stand
Südzucker Group presented itself in a variety of ways at its stand. In line with the motto "Get the Power of Plants", visitors received information about sugar beets. BENEO was also represented with faba beans and CropEnergies with winter wheat. Biodiversity was another focus with catch crops and various flower strip variations. The Bodengesundheitsdienst (BGD; Soil Health Service) also demonstrated the influence of different crops on the soil with a soil profile.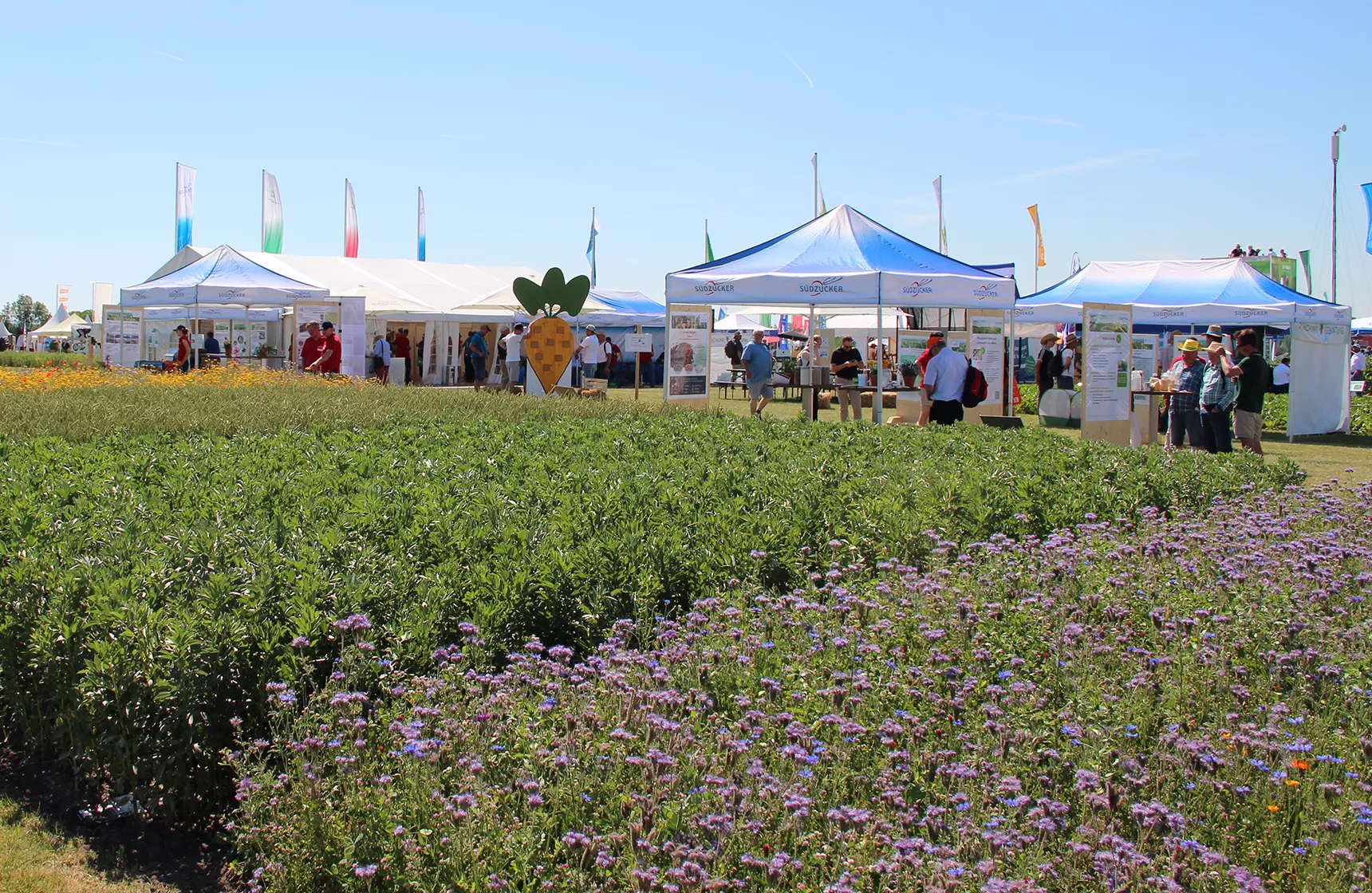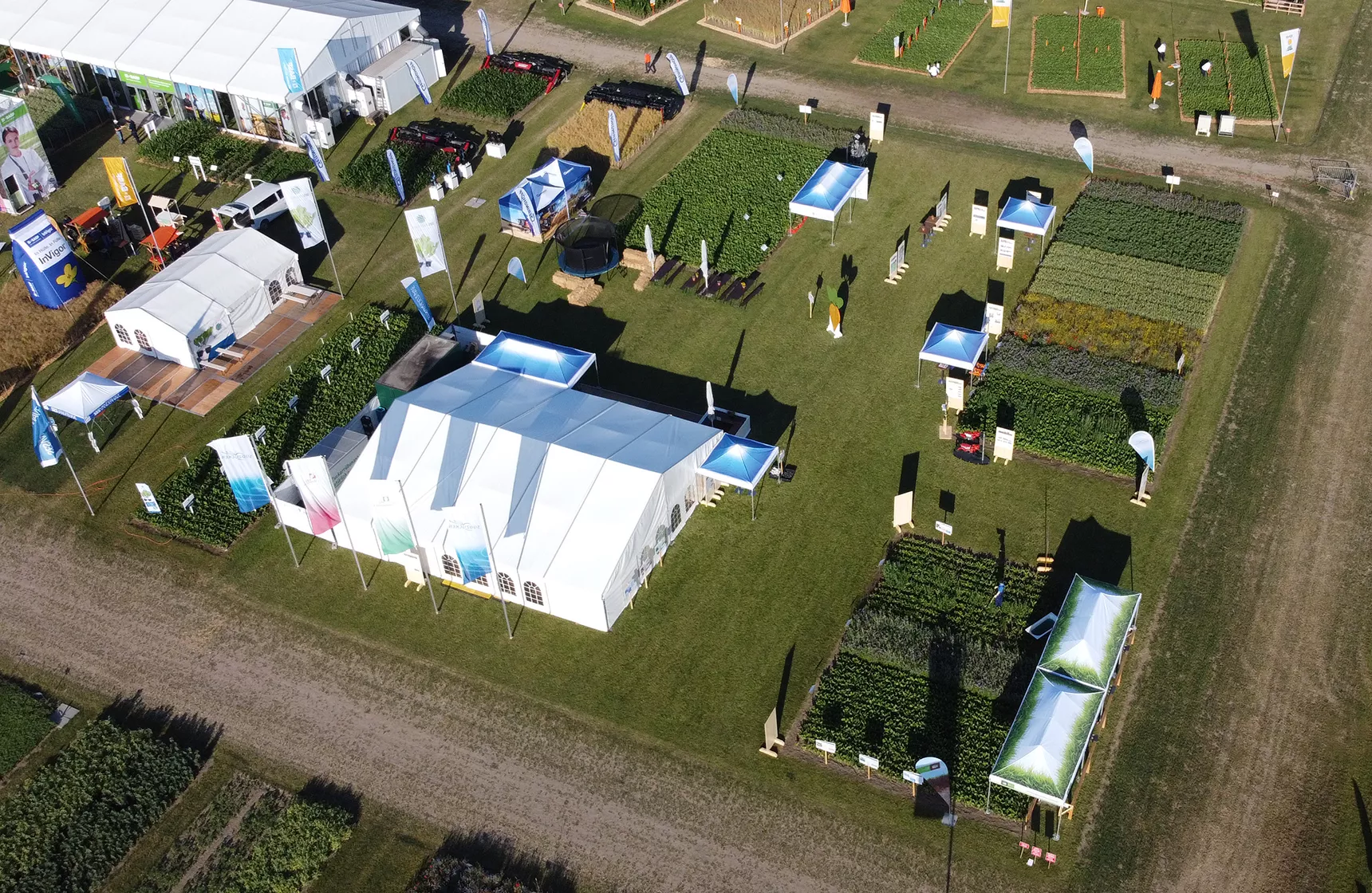 In addition, visitors to the Südzucker stand were able to find out about alternative forms of weed control and get an idea of the wear and tear on seeding equipment. At the project pavilion on "Sugar beet research and consulting", visitors had the opportunity to talk to experts from Südzucker and grower associations about the latest findings on beet diseases and how to combat them.
DLG-Feldtage - The meeting place for plant cultivation professionals
Every two years, the DLG-Feldtage are the meeting place for plant cultivation professionals from Germany and abroad. The focus is on companies specialising in plant cultivation, plant breeding, plant protection, fertilisation, agricultural technology, consulting and services, who present their diverse range of products and services.