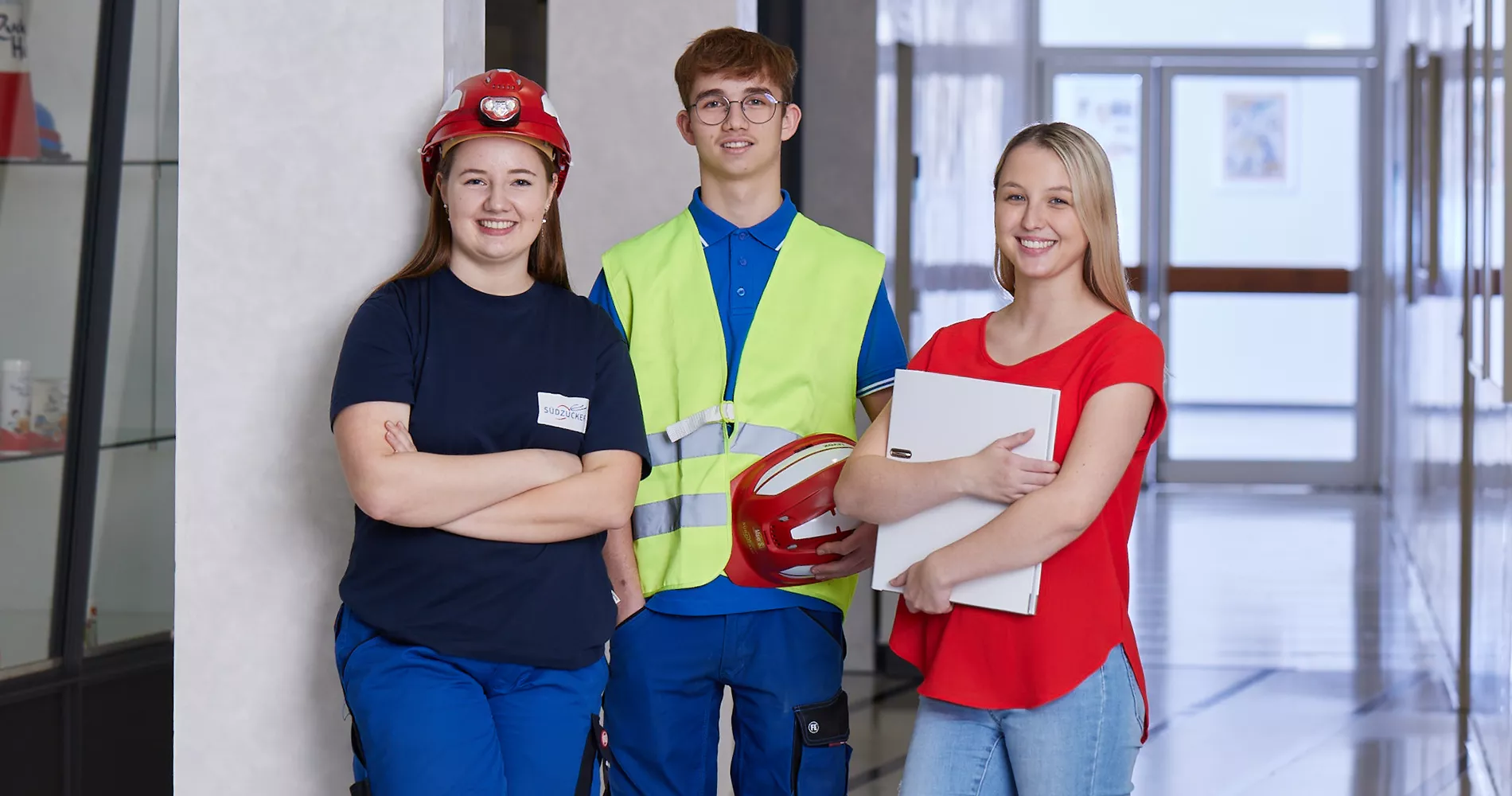 Training at Südzucker AG – no better way to launch your career
Südzucker AG offers you top-notch training, an ideal springboard for your professional future, regardless of whether you are technically oriented or have a keen interest in natural sciences or accounting. In addition to acquiring job-related skills, you can also earn general qualifications and participate in external seminars; for example, "Learning techniques" or "Presentation techniques". We offer internal courses on all popular PC applications.
We take an interest in you as a person: We don't throw you in the deep end when you launch your career. All of Südzucker AG's operations offer a pleasant work environment. You are not a number. At Südzucker, we work in teams, talk to one another frequently and try to answer all questions. The job environment allows you to blossom, no matter what career path you choose at Südzucker.
Open positions for pupils
Here you will find an overview of currently offered apprenticeships.
Information about processing your data in our applicant management system can be found here: Data privacy statement