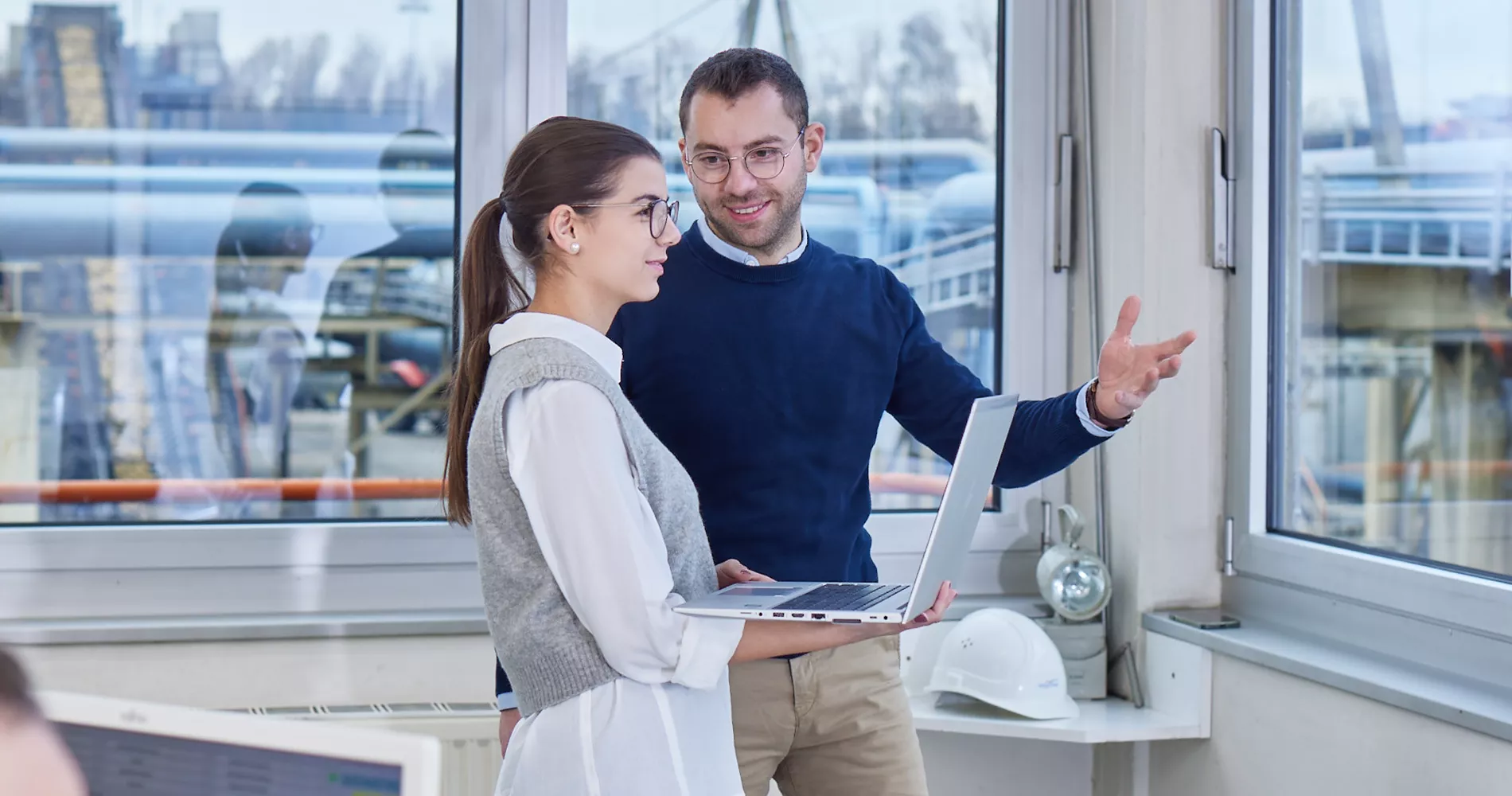 Gain practical experience at Südzucker AG
Use this opportunity of expanding your theoretical skills by practical experiences. Whether as intern, student trainee or within the process of your Bachelor's or Master's thesis – with Südzucker AG you will gain valuable experiences working with one of the leading corporations in the food industry.
At university fairs we will gladly offer you more information on possible applications during your university studies. No matter if in the commercial, technical or scientific sector - our students gained some exciting and fascinating experiences.
Südzucker AG offers you the opportunity to test your qualifications and performance in the field. Practical experience gives insight into Südzucker's organization and corporate structure. When you are involved in the day-to-day business or assigned to a project, you have the opportunity to become familiar with the company's business and production processes and establish customer relationships. We are looking for people who can work independently, are self-starters, understand teamwork and are able to communicate well. We also expect good grades, the ability to write and speak English and eagerness to commit. The work term is department-specific and usually lasts from two to six months. It gives you an early opportunity to get to know an international company like Südzucker and practice what you learned.
Students studying sugar technology, food technology, food chemistry, process engineering or mechanical engineering have the opportunity to play an active role in the sugarmaking process during Südzucker AG's beet sugar campaign, which runs from September to December.
You will be directly involved in Südzucker AG's day-to-day business and help with exciting projects for one to two days a week while still going to school. The work term should last at least four months, but no longer than the course of studies.
What is important to us is that you be enthusiastic about your assignment so that your thesis will be a success for both you and Südzucker AG. You can talk to employees in the relevant departments to find out more about what has to be done.
Contacts
Christiane Senglaub
Phone: +49 621 421-381
Information about processing your data in our applicant management system can be found here: Data privacy statement